While many Christian materials have been translated, there is virtually no Christian education curriculum in the languages of East Asia.
Our Mission
CEFF is unique in focusing on this area of great need. The purpose of CEFF is to strengthen Christian K-12 education in East Asia by raising funds to translate curriculum into the native languages of the region.
Your donation will be used to:
Train Christian and homeschool teachers
Translate, print and publish Christian curriculum
Supply resources to Christian schools and homeschool groups
The impact is incalculable
CEFF's hope is that Christian students in East Asia will learn how to think independently, critically, and with a Christian worldview, and have the ability to articulate their knowledge and ideas to others. Families will be strengthened. Churches will be fortified. Leaders will be trained, raised up, and used by God to greatly impact their region for the glory of Christ.
DONATE NOW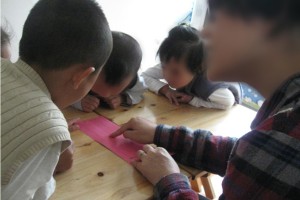 For the first time, Christian parents in East Asia who wish to give their children a Christ-centered education will have access to readily available curriculum, quality training, and encouraging support through CEFF.